Hey guys!
Some of you may remember that I tried my hand at a Jazz concept a few months ago. I personally didnt like what I did to it, and I don't think it got alot of interest. I decided to start over on my hometown team, and scrap what I had before. I couldnt decide which identity to focus on, however, so I was a little stuck. I love and am welcoming the use of the music note identity nowadays, but we me heading off to college in the fall ive spent alot of time remembering the good old days of my childhood, as any high school graduate does on thier way to thier new chapters in life. Growing up for me, my heroes were clad with mountains and colors of purple, copper, sky blue, and dark teal. I was fortunate enough to grow up watching greats like Stockton, Malone, Hornacek, etc. Though those who are older remember them in the note, the only time I ever watched them were in the mountains. That look is sentimental to me and something I'll always connect my childhood to, so I wanted to do a concept for the mountains look, colors and all.
I also, however, wanted to try a second stab at the note. I tried to modernize the logo and made an entirely different jersey design than the last time I tried.
Therefore, I bring you two concepts for two eras of Jazz basketball.
I'll start off with the mountains. The first thing I did was clean up the logo and scripts, to make it fit more with the times. I did the same to the "UJ" logo, and tweaked the colors around a little. As for the uniforms, I wanted to find a way to make the mountains work, without going overboard and looking too 90's. I tried to make a more modern design and came up with what you see on the home and away uniforms. With the alternate, I wanted to try something completely new. I liked the idea of a more classic looking uniform for the alternate, and tried to make the uniform evoke a sort of "in the wild" feel. No, not "wild", but "in the wild", like walking in a forest or driving through a canyon. The forests and outdoor life are a huge part of Utah as a whole, and me being a lifelong resident and frequent visitor to the many scenic places Utah has to offer, I wanted to make the alternate uniform a sort of nod to the outdoors. This is primarily done by the primary use of dark green and copper, along with the use of the classic block font.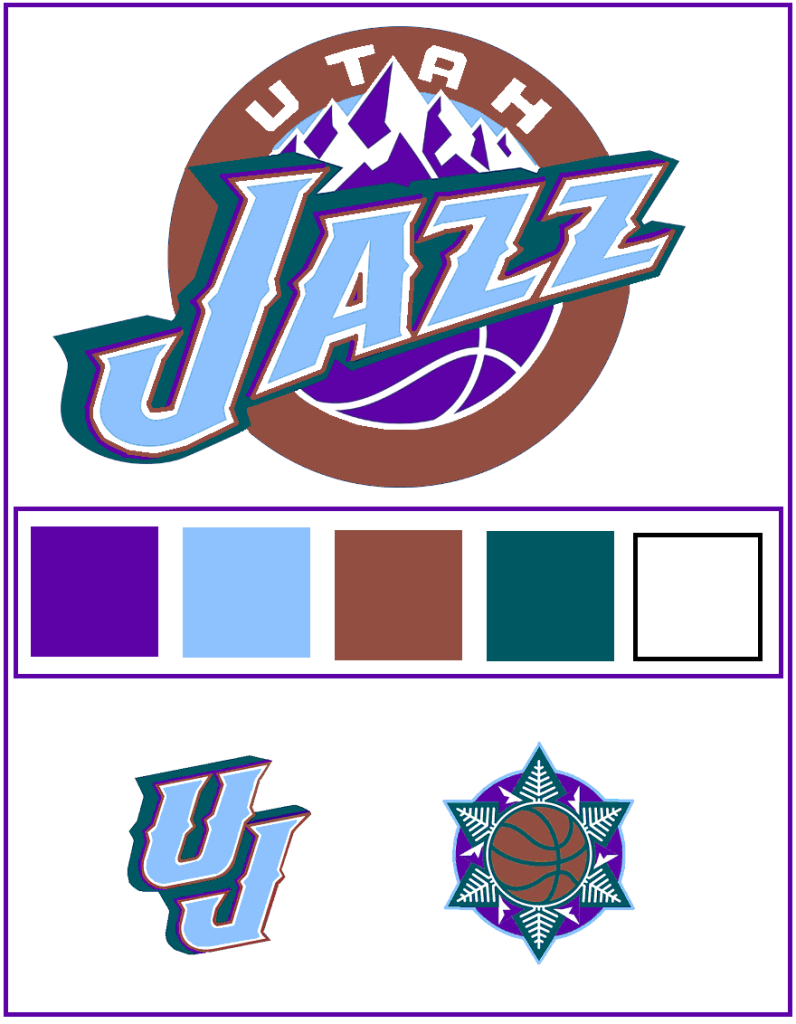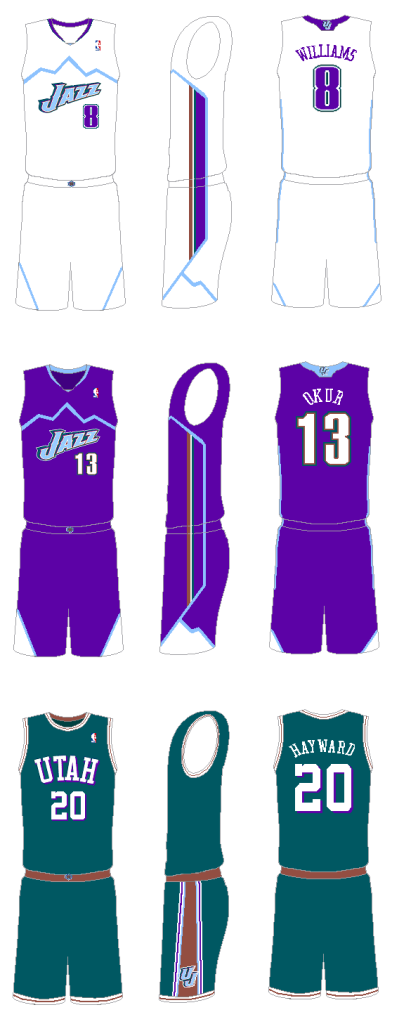 There's not much to explain about the note identity, as I pretty much explained in a nutshell what I did already. Basically, I just tried to incorporate a new design and modernize the look of the logo.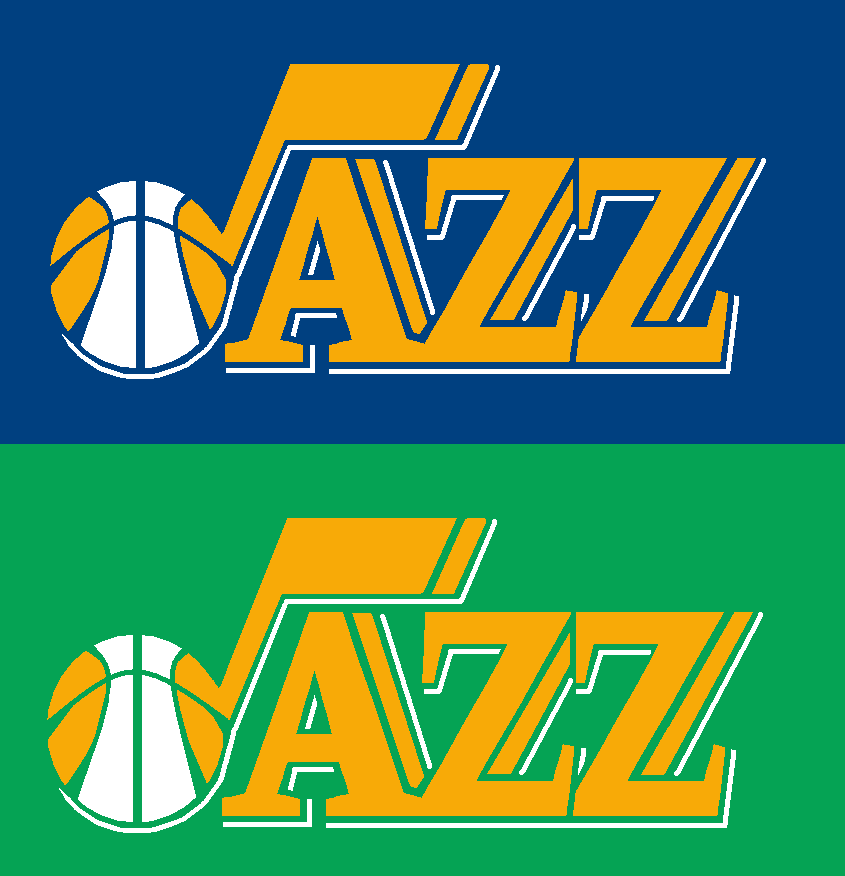 Let me know what you think! Which one do you guys think is better? C&C appreciated!