I've been wanting to do a
Marlins
concept for a couple of years now, ever since it was confirmed that "Florida" was going to be dropped in favor of "
Miami
" and that teal was being dropped in favor of orange, but since the new hat logo was revealed a couple of weeks back I have to say that I'm glad that I held off, because my ideas were nowhere in the ballpark of what was to come.
So now that we have seen the new cap logo and gotten a glimpse at the colors, I decided to finally give this a go to see how close I could get to what we'll finally see on 11/11/11. I used very little artistic license here and pretty much ONLY went for what has been confirmed by those who have seen the new identity: Heavy on black and orange, no pinstripes, city name at home/team name on alternates, a black alt and another alt that could burn your eyes, 4 different caps, wordmark similar to the new stadium's logo,more tradition uniform design than the logo suggests, and lots of mix and match options. This has all been confirmed in the
Marlins
megathread in the "Sports Logos" section, and after meticulously going thru the thread one more time, the following is what I was able to come up with.
Like the Reds of the early 2000's, there are multiple undershirt/sock options to give the same jerseys a different feel from day to day. With no alternate logos available, I simply used an "M" on the alt hats. I experimented with an "MM" logo, but I could quite get the look right, so it was scrapped quickly. That's also why there are no sleeve patches, although IO considered making a patch to commemorate the new stadium opening. I basically kept it to the constraints of what we know so far just to see how close I could actually come to what we'll be seeing a month from now. Let me know what you guys think, and as always...enjoy!
(Chris - if the posting of any of this is in violation of any agreements between you and the MLB, I promise I will not be offended if/when you have to take any images down.)
LOGOS/WORDMARKS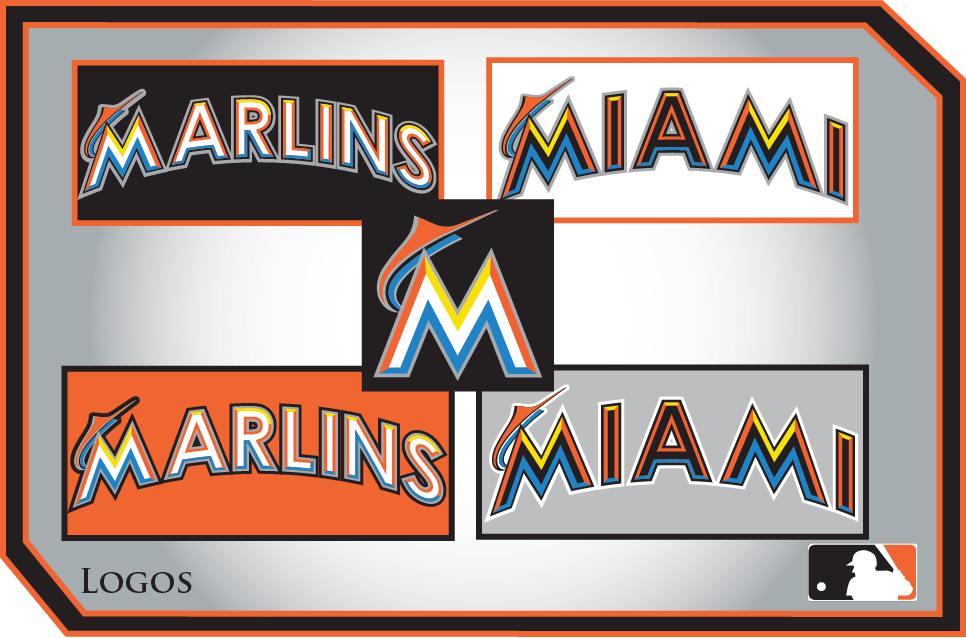 HOME/ROAD UNIFORMS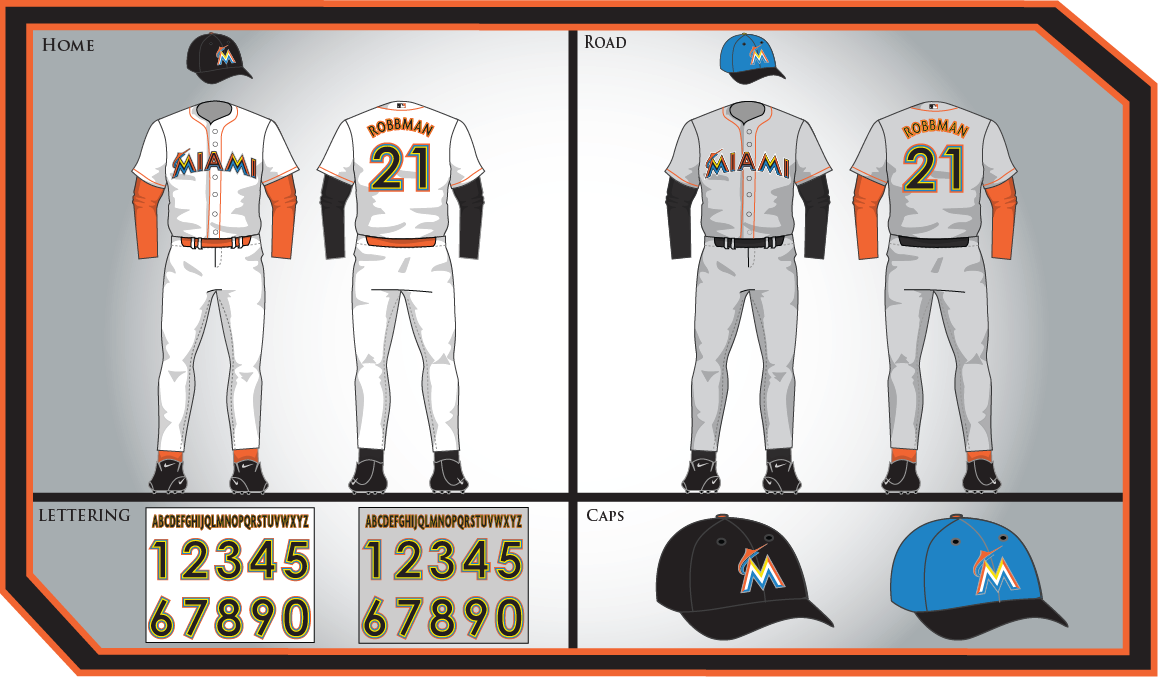 ALTERNATE UNIFORMS