This is a forum that will be featuring various NHL concepts.
First up is the Philadelphia Flyers.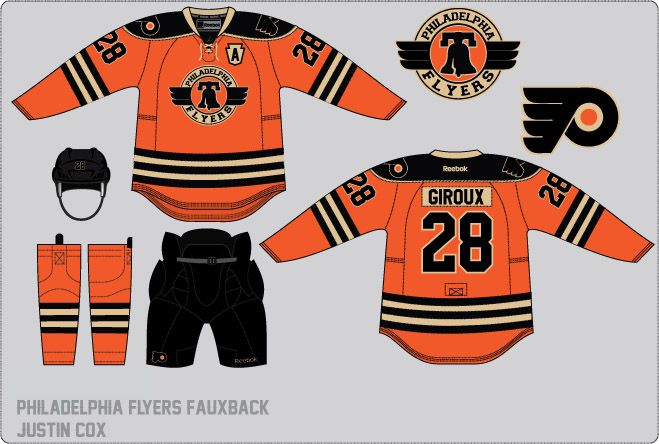 This is intended to be a "fauxback." I wanted to create something that didn't use the classic Flying P logo as the primary. Perhaps something like this could be used for the Flyers 45th Anniversary? I would love to hear feedback and critique!
Next up is the Colorado Avalanche.