Here is a compilation of the shirts worn by Australia when competing in one-day cricket matches between 1977 and 2007: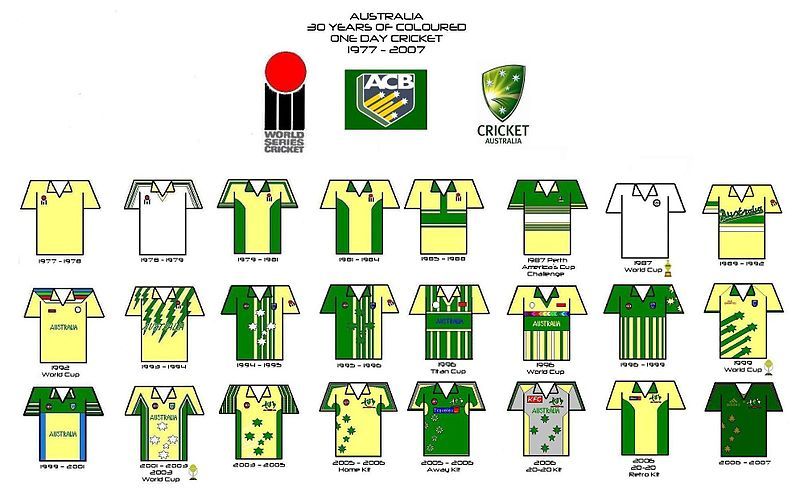 All of these shirts are worn with yellow trousers (except for the 1987 World Cup, where all teams wore white).
Green and gold are the Australian national sporting colours, but they can be a bit garish. I think that is the reason why the predominantly green shirt was introduced in 2006-2007.