Well, I guess it's time to have a central place for all my concepts now that I have a lot more free time on my hands. By the way, you might have seen my concepts on HJC under 'Thallos'.
Los Angeles Kings
New Jersey Devils
Florida Panthers
Tampa Bay Lightning
Anaheim Ducks
Dallas Stars
Toronto Maple Leafs
Ottawa Nationals
Here's New Jersey: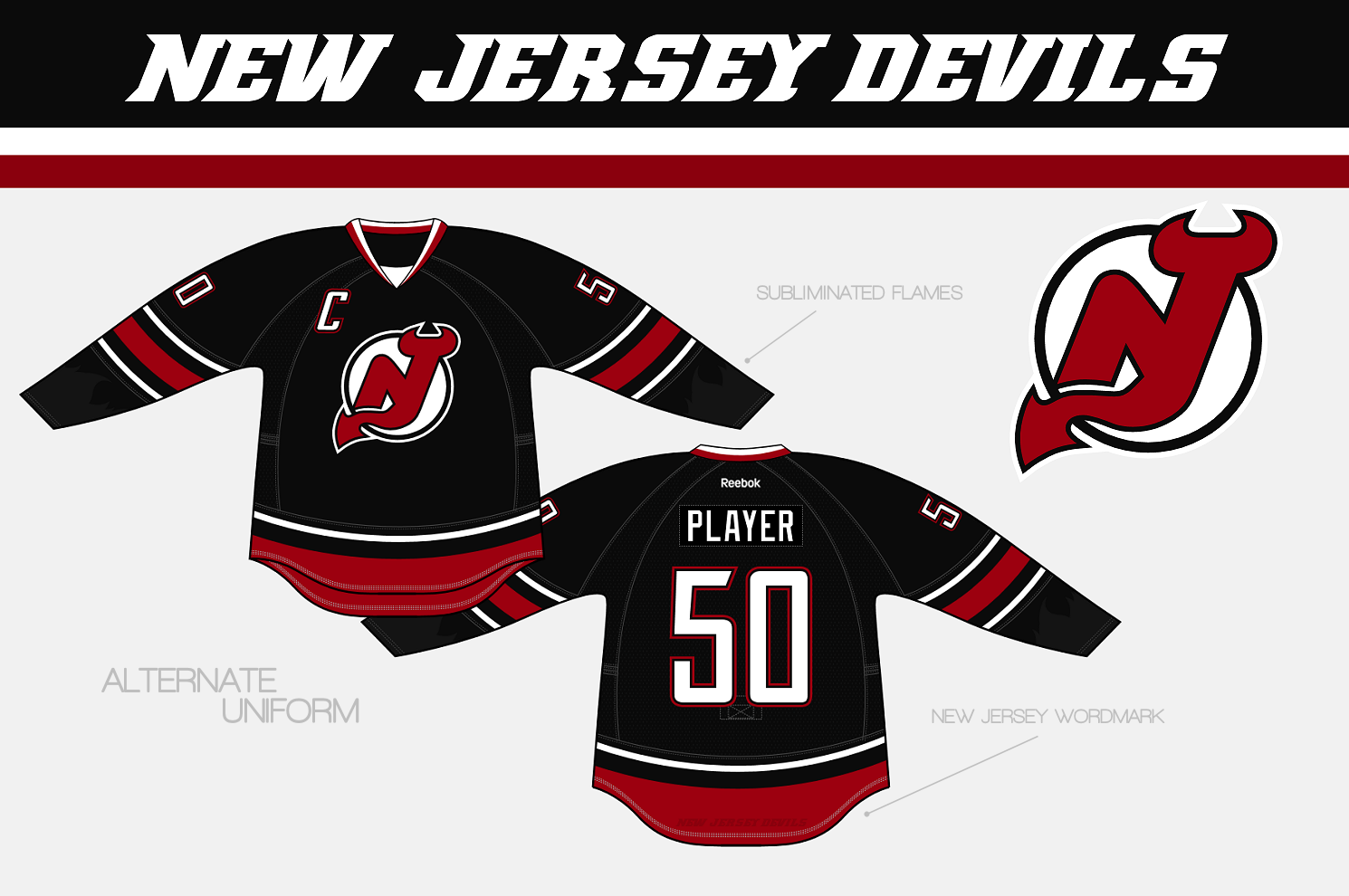 I was originally just playing around with stitching designs just to mess around and hoped to come out with something off the charts. What I came up with is far from it, but I like how it turned out. I haven't seen too many NJ black concepts that I'm too fond of. Some are far too simple that don't translate well to black, and others are far too busy with too much going on.
I felt that aside from the traditional hem and arm stripes, I'd add some subliminal designs to add that extra "pizazz" to such a simple identity that New Jersey has developed since day 1 without going too overboard.