Hey guys!
Pretty simple concept here, just had an idea for the Super Bowl XLVI logo itching to get out. I had a little bit of down time today, so I thought I'd go ahead and whip it out and see what you guys thought.
I've always admired the design of the Indiana state flag for some reason. The torch and stars just come together so well, and make for a fantastic flag.
I've long thought that the particular idea of the flag would make a great design inspiration for an All-Star game or other big sporting event, and with XLVI being played in Indy, it all came together here. Not much to explain....I wasn't going for the exact look of the flag, just more of an homage to it.
Without further ado...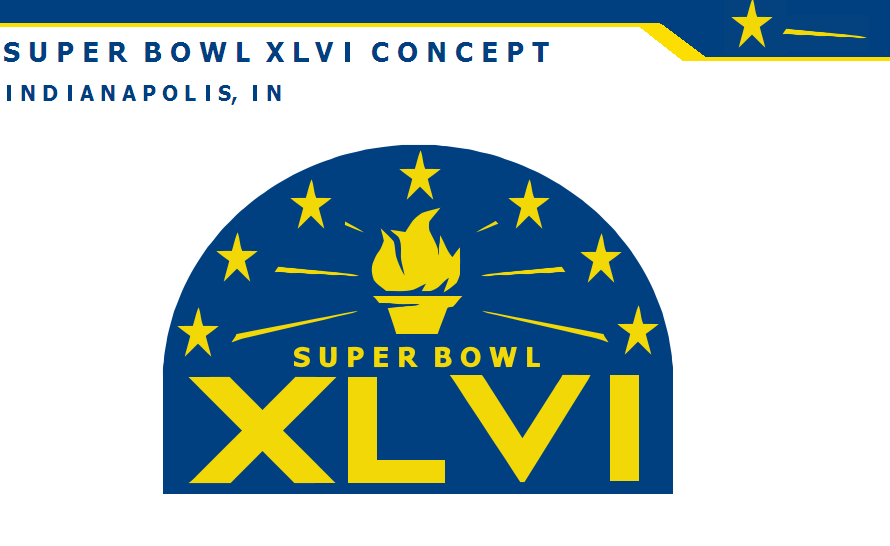 and the logo against blue:
C&C much appreciated as always! Thanks for viewing, and hope you're all having a good Wednesday.